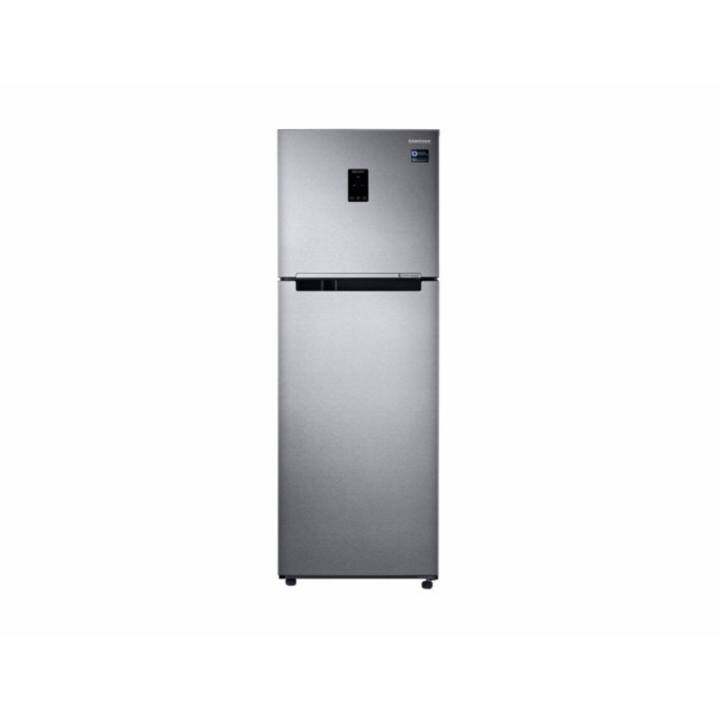 Buy This Item
lazada.com.my
Features
Brand: Samsung
SKU: SA356HAABVKR8LANMY-148254666
Warranty Period: 2 Years
Door style/Number of doors: 2
Inverter Motor: Inverter
Warranty Type: Local Manufacturer Warranty
Capacity: 410
Refrigerator Type: Top Mount Freezer
Model: RT32K5552SL
No Frost System: Yes
Description
Moisture-Full Freshness all over the fridge Only Twin Cooling Plus™ creates a favorable environment for preserving fresh food in the fridge with up to 70%* humidity, compared to 30% in a conventional TMF. So it keeps ingredients fresh for longer without drying out. * Based on internal...
User reviews
Hi sorry for the late review! First of all I'd like to say I'm very satisfied. The refrigerator is spacious enough for my little family at a very affordable price. Much cheaper than other shops (trust me! I surveyed). Please other buyers don't be afraid or hesistate to buy from this shop. I ordered at night. The very next morning I got a call from their office saying they will send it that day and depends on what time I was free. Because I work till late evening, I told them to come in the evening as my husband will be home after Friday prayers (he's a morning session school teacher). And tada! The fridge arrived on time. The workers even helped to unpack and place the fridge nicely in our house. If I could give 10 stars, I definitely would! They give tremendous service. So please, don't hesistate to buy from them! Well trusted 😊
Received the fridge after few days. All in good condition. So happy. The seller even called personally to explain on the product features.
This is the second time I bought a fridge from Lazada. This seller made my day. Ordered 3PM and SkyNet delivered 1PM next day. Less than 24hours. Extra protection on the package by seller. Extra service by calling to guide you how the fridge operates. No dent no damage. Perfect fridge. I love this fridge. I glad I bought from this seller. Last time I bought a fridge, got dented on the door. The best seller. Trust me if you want to buy fridge, buy from this seller. Fastest and the most reliable.
good refrigerator. not too quite, but it cold very fast. the delivery was fast and the wrapping was good and adequate
arrive with good condition and fast as well. But, Please CHECK CAREFUL BEFORE BUY!!! mention 410L but it actually 321L only!!!