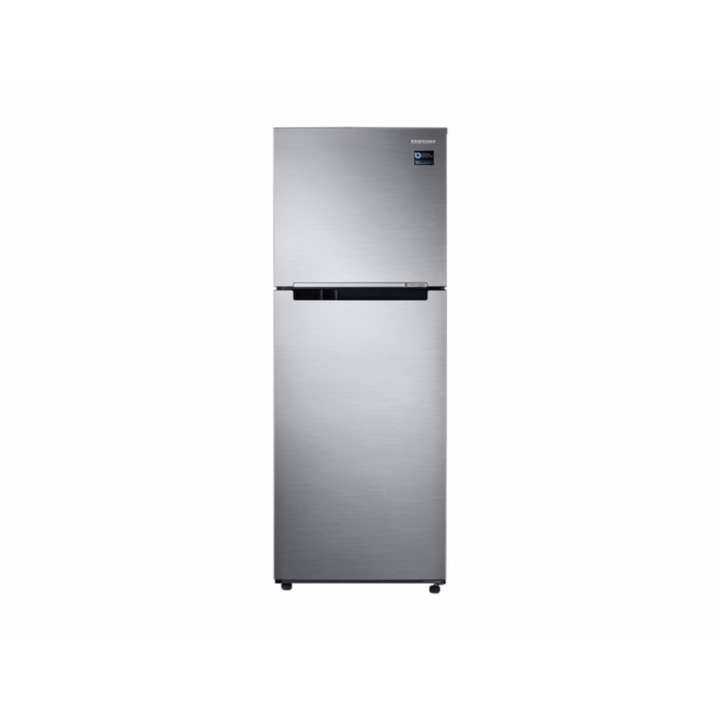 Buy This Item
lazada.com.my
Features
Brand: Samsung
SKU: SA356HAABVW6BAANMY-148937281
Warranty Period: 2 Years
Door style/Number of doors: 2
Inverter Motor: Inverter
Warranty Type: Local Manufacturer Warranty
Capacity: 340
Refrigerator Type: Top Mount Freezer
Model: RT29K5032S8
No Frost System: Yes
Description
Moisture-Full Freshness all over the fridge Only Twin Cooling Plus™ creates a favorable environment for preserving fresh food in the fridge with up to 70%* humidity, compared to 30% in a conventional TMF. So it keeps ingredients fresh for longer without drying out. * Based on internal...
User reviews
I received a notice via text from Desmond, informing me that the fridge was on it's way. I was concern if the fridge would be left at door step or the delivery person/s would assist placing it in my kitchen. Desmond assured me that he will send his man to help me unpack and place the fridge in my kitchen, a complimentary service from him. I was very thankful & relief. The fridge arrived this afternoon, unfortunately, due to rough handling, there is a dent on a door. I seek Desmond help again to find out about the procedure, having in mind that I may have to go through Lazada to get a replacement. Desmond again, extended his services assuring me that a new fridge will be delivered to my house the next day. He offered to come by my house to make sure all is in order. I feel totally refreshed having such excellent services and assistance extended. That saved me waiting time and going through the process with Lazada. I wanted to write Desmond an appreciation letter only to find out that he is actually the provider/owner. From now, I will definitely support Desmond if I need any electrical future purchases. Products are mainly the same and can be bought in many outlets but it's the services rendered that I value and I am thankful for. Thank you Desmond for all your kind assistance.
I had received call & text from Desmond to confirm the order & delivery time after made payment. The fridge was sent by their staff and not the courier company (I felt good). After receiving the fridge, Desmond give me a call again to ensure I know all the functions. Thanks Desmond. You are a good seller. I will support you on future. Cheers!